Showing 1 of 1
Due to the Covid restrictions and advice from the Ghana Health Ministry there are no movies currently showing at any Silverbird cinemas this month.
However, we have listed up and coming films that are due for release and hopefully will be screened at Silverbird Cinema in Accra Mall for summer 2021.
Silverbird Cinema in Accra Mall has five screens offering 2D, 3D and 4DX cinema experience with a kiosk that serves an assortment of the usual cinema refreshments, hot popcorn, nachos and snacks.
---
Films coming soon to Silverbird Cinema Accra Mall summer 2021
They are back this time with more supervillians. Harley Quinn, Bloodsport, Peacemaker and a collection of other nutty cons at Belle Reve prison join the super-secret, super-shady Task Force X as they are dropped off at the remote, enemy-infused island of Corto Maltese to fix things. WATCH TRAILER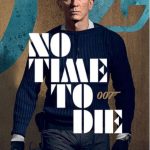 James Bond has retired and left active service. However, there is not rest for the worlds best secret agent. His peace is short-lived when Felix Leiter, an old friend from the CIA, turns up asking for help. WATCH TRAILER
For the die hard fans this film is just called F9. The saga continues as this mortley crew are back to seek revenge. Cypher enlists the help of Jakob, Dom's younger brother to take revenge on Dom and his team. WATCH TRAILER
Marvel studios have been wanting to make this film for a while. This film is about Natasha Romanoff the Black Widow and her quests between the films Civil War and Infinity War. WATCH TRAILER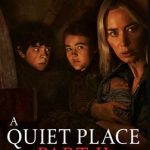 The Abbot family have to venture from home into the outside world they now face new terrors as they realize the creatures that hunt by sound are not the only threats lurking beyond the sand path. WATCH TRAILER
How much are cinema tickets at Silverbird Accra Mall
Movie tickets vary between weekdays and the film types 
During weekdays tickets are 22GHc
At weekends tickets are 27GHc
For new premiers tickets are 30GHc
In the mean time why not catch up on some previous movie reviews and links to movies that can be watched online.

You can also follow our updates by signing up to your newsletters or on our facebook page
Showing 1 of 1