Ok, before we get started I know are you asking.."why eighteen"..to be honest we visited fair a few bars in Accra and by the time we were getting into double numbers we lost our note pad and everything became a little blurry. So we managed to get to eighteen and hope to get to at least 20, we may have to review all the places again..(smiling face)
Anyway..Did someone ask for bars in Ghana!
The one thing that Ghana is not short off is places to drink and relax. If you want a traditional Irish or English style pub or an authentic Ghanaian drinking den to a trendy hang out. Ghana and especially Accra is full of such places. Many of these places you would come up in your web searches on other web sites or you may have heard about them but can never find them. However, as you know at viewGhana we try and find the places that are sometimes hard to find.
Osu should just be called the Strip or the spot as this is where you would find 95% of the happening venues
As you know we are not all about the "insta"..no filters here just keeping it real as you will see it and experience it. Some of these venues are trully must visit and soak up the atmosphere. At times we are mindful and have to give a shout out to the bar staff at these places as at times some get a hard time. we know some can be slow as some of these venues get busy so before you leave a review lets just think bar staff need some love sometime.
We hope you enjoy our list of what we feel should be the 18 most recommended bars to visit in Accra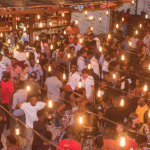 Bloom Bar
Location: Troas Street
Music played: AfroBeats, Hip Hop
Style of venue: busy casual drinking and mingling
Yes it just had to be at the top…this place seems to roll of peoples tongues as soon as you ask. Its a really cool bar to chill out and to relax with friends. This hang out before before the hangout or the main event. Read more about Bloom Bar and get directions on your phone
The recommended days to visit are between Tuesday and Thursday before the mad weekend rush.
---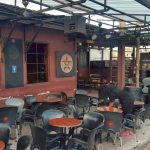 The Republic Bar and Grill
Location: Osu, Accra
Music played: AfroBeats, Hip Hop, Rnb
Style of venue: busy casual drinking and mingling

Yes, this is the classic old favorite for live music and that constant party vibe as the night gets later and the crowd just grow and take over the road. "Read more about The Republic Bar and get directions on your phone
---
Serallio
Location: Osu, 18th Lane
Music played: AfroBeats, RnB, Hip Hop
Style of venue: busy casual drinking and mingling

The trend in Accra is finding the hangout. Serallio is one of those places once you have located it you sometimes want to keep it to yourself. The place does simplicity well with its outdoor chill. Read more about Serallio and get directions on your phone
---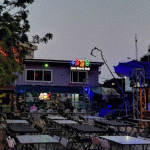 +233 Jazz Bar & Grill
Location: Dr Isert Street
Music played: Jazz and RNB
Style of venue: Chilled, mingling

The one stop place for live music and live jazz. Open sessions for up and coming bands and singers. Real cool hang out. Read more about +233 Jazz Bar & Grill and get directions on your phone
---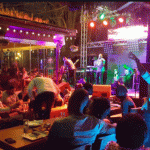 Zen Gardens, Accra
Location: Orphan Cresent, Accra
Music played: RnB, Hip Hop, Afro Beats
Style of venue: Chilled mingling

Zen Gardens as the name implies offers tranquility in the city. Their strap line is, a restaurant that offers you serenity in the city. Read more about Zen Gardens and get directions on your phone
---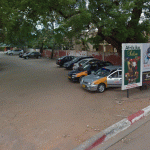 Afrikiko Restaurant and Bar
Location: Liberation Rd, Accra, Ghana
Music played: AfroBeats, Hip Hop
Style of venue: busy chilled mingling
Afrikiko is  another place where its just nice to chill in this place is also great for families during the day if you want somewhere to eat and relax…..Read more about Afrikiko and get directions on your phone
---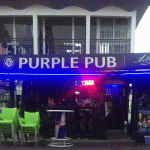 Purple Pub
Location: Ring Road East, Accra,
Music played: AfroBeats
Style of venue: Busy and loud

This Pub come bar is becoming the most go to place in Osu to finish your night or to start your night……Read more about the Purple Pub and get directions on your phone
---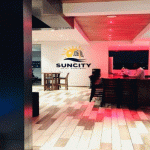 Suncity or Red Carpet Sky Bar
Location: 144 La Rd, Accra, Ghana
Music played: AfroBeats, RnB, Hip Hop
Style of venue: Chilled mingling

The Suncity or Red Carpet Sky Bar in Accra this is another upmarket roof top bar. This bar is located on the top of Sun City Apartments of the La road…Read more about the Sun City and get directions on your phone
---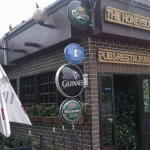 HoneySuckle in Osu
Location: Ring Road East, Accra,
Music played: RnB, Mixed
Style of venue: Pub bar chilled

The Honeysuckle chains  are two, One in Osu and the other in Labone. The bars once inside feel like a pub..Read more about the Honeysuckle Osu and get directions on your phone
---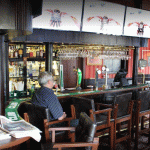 HoneySuckle in Labone
Location: Labone
Music played: RnB, Mixed
Style of venue: Pub bar chilled

All you need are copies of the Mirror and the Sun newspaper and pork pies and if you do not step outside you would think you are in the UK. The HoneySuckle formula and chain recreated in Labone..Read more about the Honeysuckle Labone and get directions on your phone
---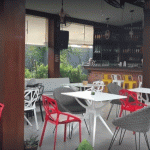 The Cactus Bar and Grill
Location: Pressando St, Accra, Ghana
Music played: AfroBeats, RnB, Hip Hop
Style of venue: Chilled mingling

This place is only open from Thursdays if you just want to be away from too much hustle and bustle..Read more about the Cactus Bar and Grill and get directions on your phone
---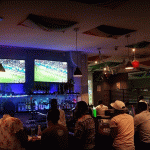 Champs Sports Bar & Grill
Location: 11 Ringway Cl, Accra,
Music played: RnB, Hip Hop
Style of venue: Busy mingling

Regarded as probably one the longest serving sports bars in Accra area.  And like any true pub or bar there are always regular quiz nights which are very popular. Read more about the Champs Sports Bar and Grill and get directions on your phone
---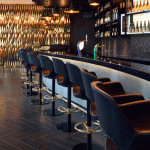 One2One Bar at Movenpick Hotel
Location: Independence Avenue, Accra, Ghana
Music played: Mixed and RnB
Style of venue: Chilled 

If you fancy something a little more sadate rather than too much noise and hustle and bustle. the One2One Bar located in the MovenPick Ambassodor Hotel in Accra….Read more about the One2One Bar and get directions on your phone
---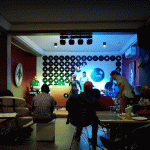 Hi5 Sports Bar/ Badu Lounge /Shuga night club
Location: Olooti St, Accra, Ghana
Music played: AfroBeats, RnB, Hip Hop
Style of venue: Chilled mingling

The venue is versatile and offers a sports bar type space as well as a large space for just chilling and dancing dependent on the night…Read more about the Hi5 Sports Bar and get directions on your phone
---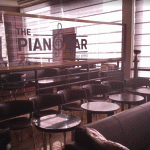 The Piano Bar
Location: Shell, Teshie GREDA estate roundabout, Accra
Music played: Jazz and Live bands
Style of venue: Very chilled

Reasonably priced, lots of live performances every now and then, really good jazz musicians overall nice atmosphere….Read more about the The Piano Bar and get directions on your phone
---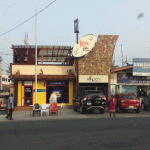 Kona, Bar and Grill
Location: 24 Oxford St, Accra,
Music played: AfroBeats, RnB, Hip Hop
Style of venue: Loud mingling

This is a venue located in Osu Oxford street it has 3 areas for patrons to enjoy..Read more about Kona Bar and Grill and get directions on your phone
---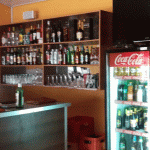 Selasi Kitchen And Bar – The Millionaires' Club
Location: Ndabaningi Sithole Rd, Accra, Ghana
Music played: RnB, Mixed
Style of venue: Chilled

Selasi Kitchen and Bar is an intimate venue that allows you to unwind and chill and a warm and friendly atmosphere….Read more about Selasi Kitchen  and get directions on your phone
---
Skybar 25
Location: 16 N Airport Rd, Accra, Ghana
Music played: House, RnB, Hip Hop
Style of venue: Chilled mingling
This place has become a rite of passage for the "insta" crowd and those who just have to tick this venue off their list for visiting. Located on the 25th Floor of the Alto Tower. Read more about Skybar 25 and get directions on your phone