Ghana  offers wealth of things to do from amazing waterfalls wildlife parks to some very unique places to eat and there is always something to see and do in Ghana so take a look for yourself. Below is a list of things that we feel that you need to try to do if you are in Ghana.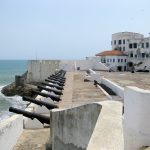 Cape Coast and Elimina Castle, Cape Coast-General Slave Castle tours
The Castles on the coast – the slave castles located in Elimina and Cape Coast really do offer a first hand experience of what the slave trade was like from all sides involved. Its a tour you have to take to really get an understanding of this deep history
---
 Boti Falls and Umbrella Rock, Koforidua

Located in Koforidua this is a natural water fall that a nice oasis amongst the lush forest. The Umbrella Rock is about thirty minutes walk in the forest from Boti falls. We advise long boots as there are the occasional snakes, but take the path to umbrella rock going past some cultural villages
---
Check out the ulitmate Burger experience whilst in Accra
"Ha Chale"…we exclaimed, this place is like Meat and liquor in the UK. But serving cold Star Beer with chilli fries and cheese. Definitely the people behind Burger and Relish have done their research and replicated a tried and tested formula which puts the emphasis on the on what you are going to eat. Located on the corner 14th Lane and Dadebu St, Accra,
---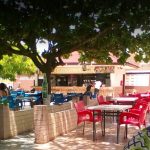 Fridays bar, Sakumono ESt., Tema (things to eat)
If you are adventurous and really want to experience all types of Ghana style BBQ. Fridays bar and restaurant in Tema is a the place to be any evening. Sakumono ESt., Tema. This bar has live music on most nights, with a large out-door area for diners. This is the place to be seen and be. A cool place to check out the happening crowd who just want to get away from the hustle and bustle of the usual Accra bars.
---
Akosumbo, Lake Volta, Koforidua
Check out the man-made lake of Akosombo where all Ghana power is taken from. Marvel at the size of the dam and the abundance of Tilapia fish that are swimming out numbering the fishermen below who try frantically to catch them.
---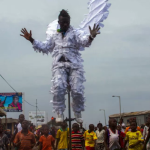 Chalewote Street Festival – Every August
The Chale Wote Street Art Festival  is an alternative platform that brings art, music, dance and performance in Accra's James Town district in August. The 2019 event dates will be updated shortly
---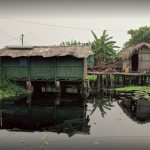 The village on Stilts, Nzulezo, Takoradi
Come and see how over time people have adapted to living on water, not something you would expect in Western Africa. But Nzulezo Village 90km west of Takoradi is the home to around 500 inhabitants the Venice of Ghana
---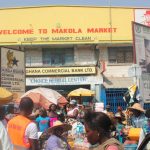 Makola and Madina and Market
If you really want to get a feel of traditional and everyday life then Madina and Makola Market offers all this in one place. Going there in the early morning really gives you a feel of the effort that goes into making this place amazing. Get a chance to see first hand where the fresh fish is fried ready for the afternoon pop up snack shacks that adorn the side of the roads. See Kenkey being made first hand. Makola Market is a great place to see manufactured and imported foods, clothes, shoes, tools, medicines, and pots and pans.
---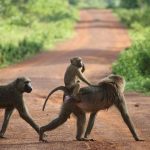 National Parks in Ghana
The country has such a diverse population of species of every type African wildlife there is. Ghana has some protected areas, National Parks, Resource reserves, Wildlife sanctuaries and coastal wetlands. These areas not only give the scientific world a chance to study the flora and Fauna of Ghana but the tourist can come and see the wildlife first hand. There is many places and parks to explore in Ghana find out more
---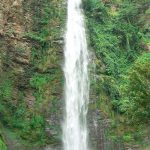 Wli Waterfalls, Volta Region
Located in the Volta region, is the highest water fall in Ghana, the white water of the Agumatsa River thundering about 60 meters down steep cliffs into a large pool below. Explore the lush rain forest surrounding this natural attraction then take a dip in the cool waters after