There are many things to see in Kumasi, with the the most see attractions being historical sites and places that help tell the rich history of Kumasi and Ghana. Kumasi is the home and capital of the Ashanti region and its people. This region is steeped in history and has many wonderful attractions experience.
How far is Kumasi from Accra?
Kumasi is 2 hours drive from Accra and 40mins by plane from Accra Kotoka airport. There are daily flights from Accra to Kumasi international airport so getting there is not a problem. Its knowing what to do which can be challenging with some much choice.
Is it possible to see all of Kumasi in a day?
No, Kumasi is the largest metropolitan area outside Accra with a population of over 3 million people.
What are most see attractions in Kumasi with a family?
There are a few attractions to visit with kids and with families in Kumasi the main one is the Kumasi Zoo and Lake Bosomtwe which is great for families and groups for swimming, cruising in a boat and water sports. Kintampo waterfalls can be considered a Kumasi attraction even though its on the road to Tamale from Kumasi but its worth a visit.
The top must visit and see attractions in Kumasi
Ashanti Traditional buildings in Kumasi
Attraction type: Historic
Location: Kumasi
The Asante Traditional Buildings are situated in ten different villages to the north and east of Kumasi in south-central Ghana.  They represent all that remains of the traditional shrine houses (Abosomfie) of the Ashanti people. …read more and get directions to the Ashanti Traditional buildings
Okomfo Anokye Sword Site 
Attraction type: Historical/Monument
Location: Kumasi – Ashanti Region
So many people would have heard of the "Sword in the Stone" the Disney film. But in Ghana there is a real sword in the stone located in the Kumasi. This story of this sword in the stone is that situated on the grounds of the Komfo Anokye Teaching Hospital, Kumasi…read more and get directions to the Okomfo Anokye Sword site
The Manhyia Palace (seat of the Asantehene of Asanteman)
Attraction type: Museum
Location:Kumasi – Ashanti Region
The people of Kumasi are very proud to have the Manhyia Palace located in their city and region. This Palace sits on the site of the former capital of the Ashanti Kingdom. ...read more and get directions to the Manhyia Palace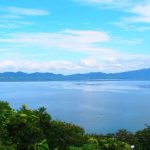 Lake Bosomtwe
Attraction type: Nature
Location: Kumasi – Ashanti Region
The lake occupies an area of 19 square miles and the water is sourced from number of small streams that tumble down the steep sides of the crater. Its a great place to go and relax and chill. read more and get directions to Lake Bosomtwe
Kumasi Zoo
Attraction type: Nature
Location: Kumasi – Ashanti Region
The zoo is located in Kumasi and hosts around 35 different animals who are all native to Africa and Ghana. From the African Lions,  Nile Crocodile,  the African Grey Parrot and the famous Grasscutter. read more and get directions to Kumasi Zoo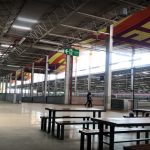 Kejatia Market
Attraction type: Shopping
Location: Kumasi – Ashanti Region
Kejetia market has everything and can be really busy. You can buy essentially every and anything that your heart desires at Kejetia market read more and get directions to Kejatia Market
Kintampo waterfalls
Attraction type: Nature
Location: Kumasi – Ashanti Region
The Kintampo falls is said to be the highest waterfalls in Bono East of Ghana. Also known as Sanders Falls during the colonial days, it is located on the Pumpum river, a tributary of the Black Volta read more and get directions to Kintampo waterfalls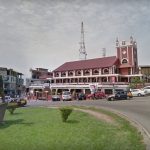 Wesley Methodist Cathedral
Attraction type: Historical/Monument
Location: Kumasi – Ashanti Region
Wesley Methodist Cathedral and is the largest Methodist church in the area, which is at the e center of the episcopal area in Adum, Kumasi. The cathedral is named after John Wesley, one of the founders of the Methodist church. This is a working church but worth the visit read more and get directions to Wesley Methodist Cathedral